"They're waving as if they've been waiting for the Americans their whole life", says a partially serious fellow reporter. From up on top of a Stryker armoured vehicle, one of the many in a miles-long convoy of US war machines, it comes easy to capture on camera the smiles and hails of people on the road side. Rarely would one see such a show of force - in Romania, it may only be the national day of December 1 when some bigger display of power is on display. Over 500 US troops, 80 combat vehicles - mostly Stryker transporters - accompanied by two Apache helicopters - crossed the distance between Mihail Kogalniceanu base in SE Romania all the way to Ploiesti on Wednesday and are due to move on to Brasov and the Cincu base in central Romania on Thursday, for one of the largest multinational NATO exercises this year.
The troops belong to the 2nd Battalion 2nd Cavalry Regiment of the US Army. Most Stryker transporters carry the US and Romanian flags. On their way to Ploiesti on Wednesday, the Apaches as well as a Blackhawk helicopter joined the procession.
As people flocked to the gates and sidewalks in villages of the sunny fields of the Baragan region to wave hands, hail and take pictures of the procession, the troops had their fill for a lifetime waving back to spectators.
Some 1,500 troops from Canada, United Kingdom, Romania and the US, with 200 combat vehicles, are to join the multinational real combat simulation and training exercise "Sarmis 15" at the Brasov garrison and the Cincu Combat Training Center for Terrestrial Troops between May 15 - June 6 .​
The convoy close to Mihail Kogalniceanu base, SE Romania: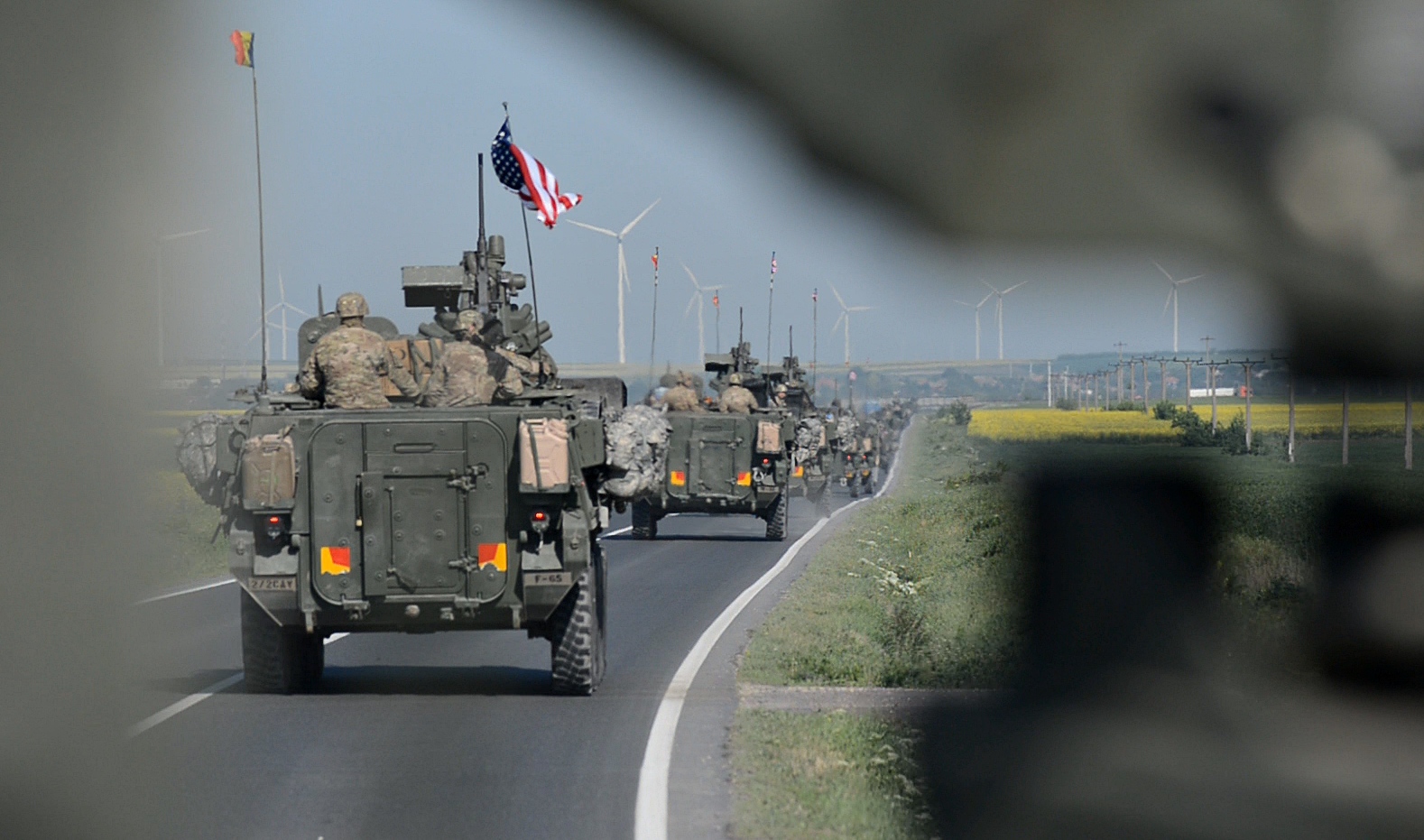 A US soldier setting flags on the antennas of Stryker vehicles: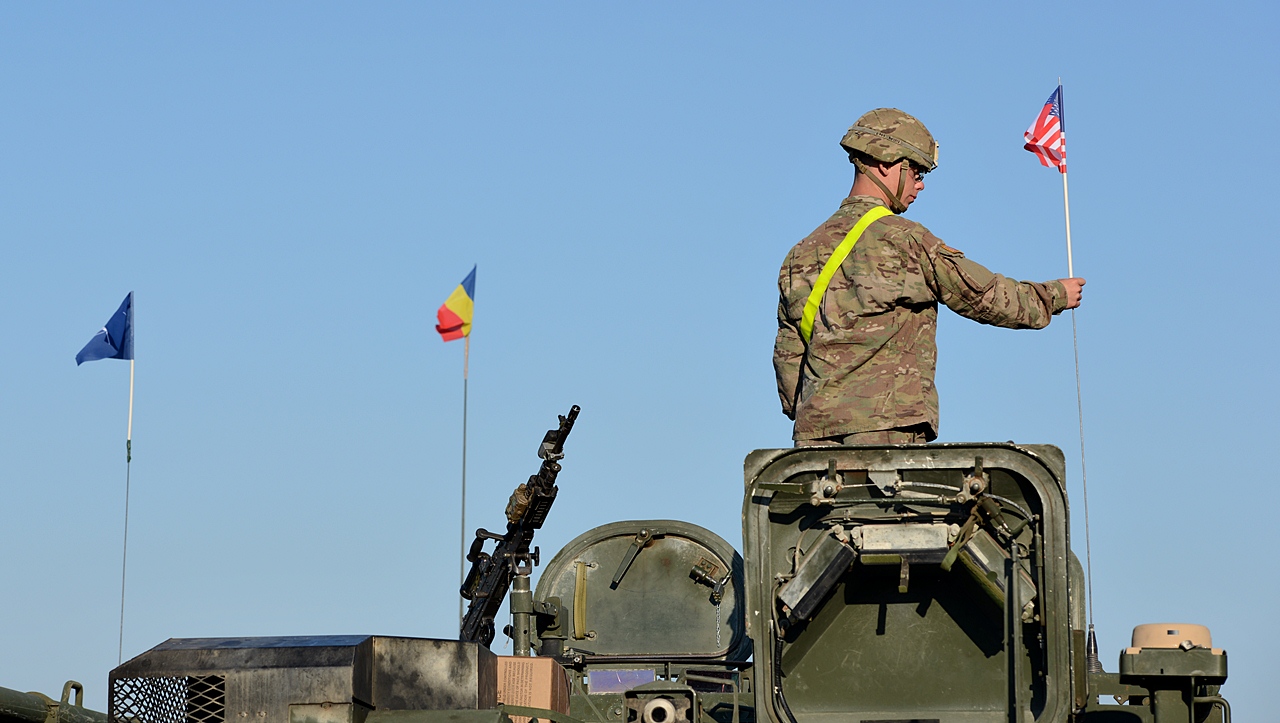 A US soldier introducing coordinates on a Stryker vehicle board computer: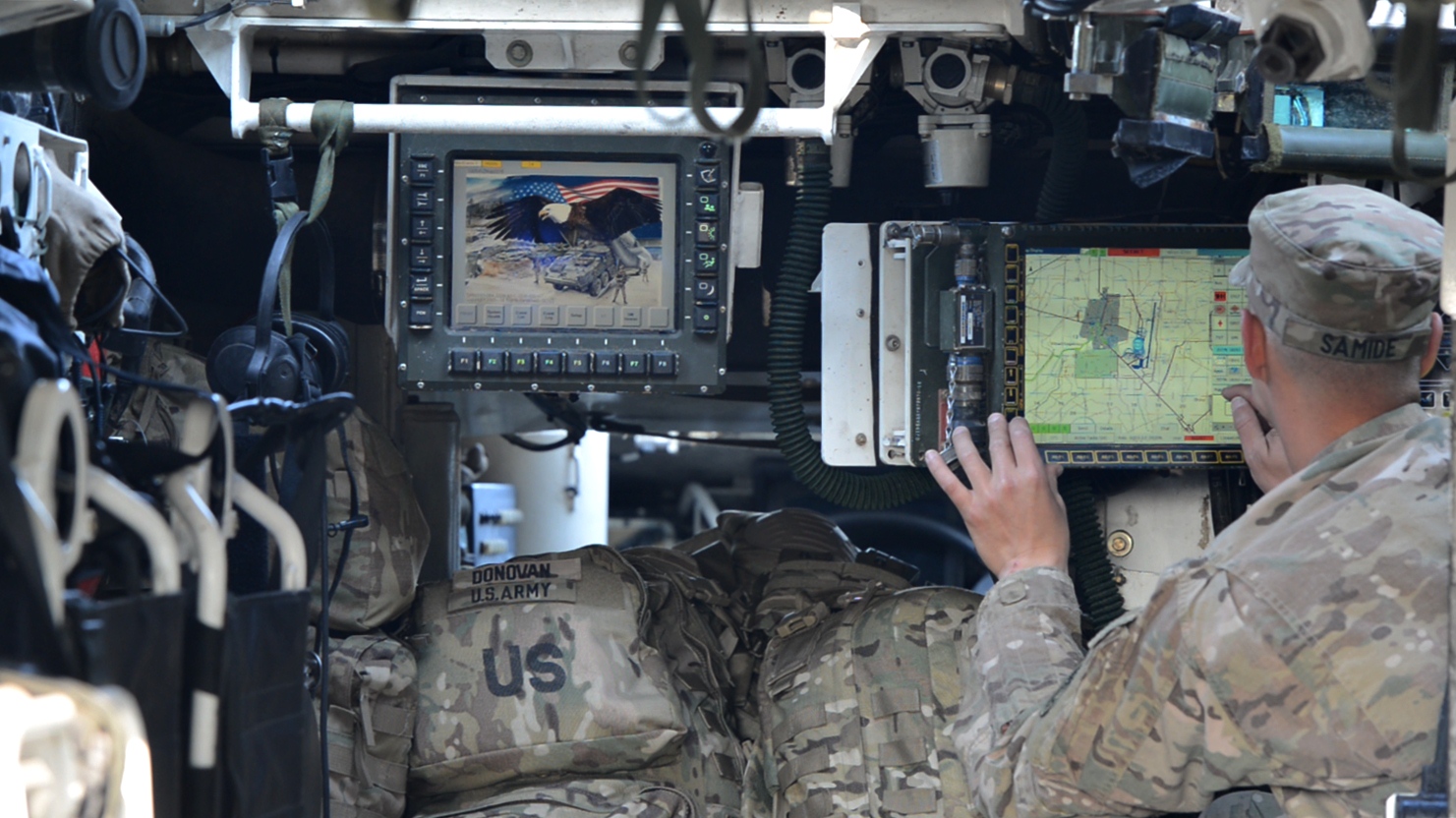 Last preparations before departing the Mihail Kogalniceanu base: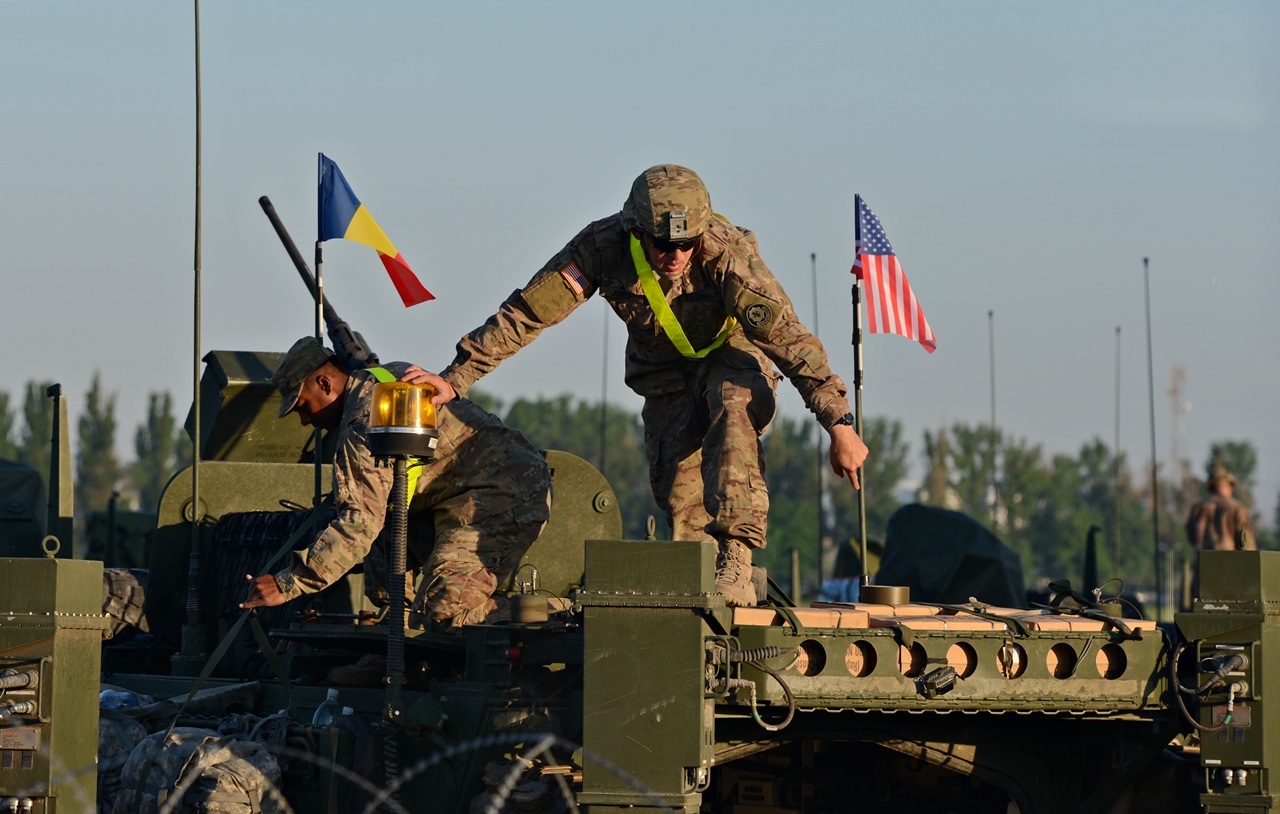 Stryker vehicles ready to depart MK base: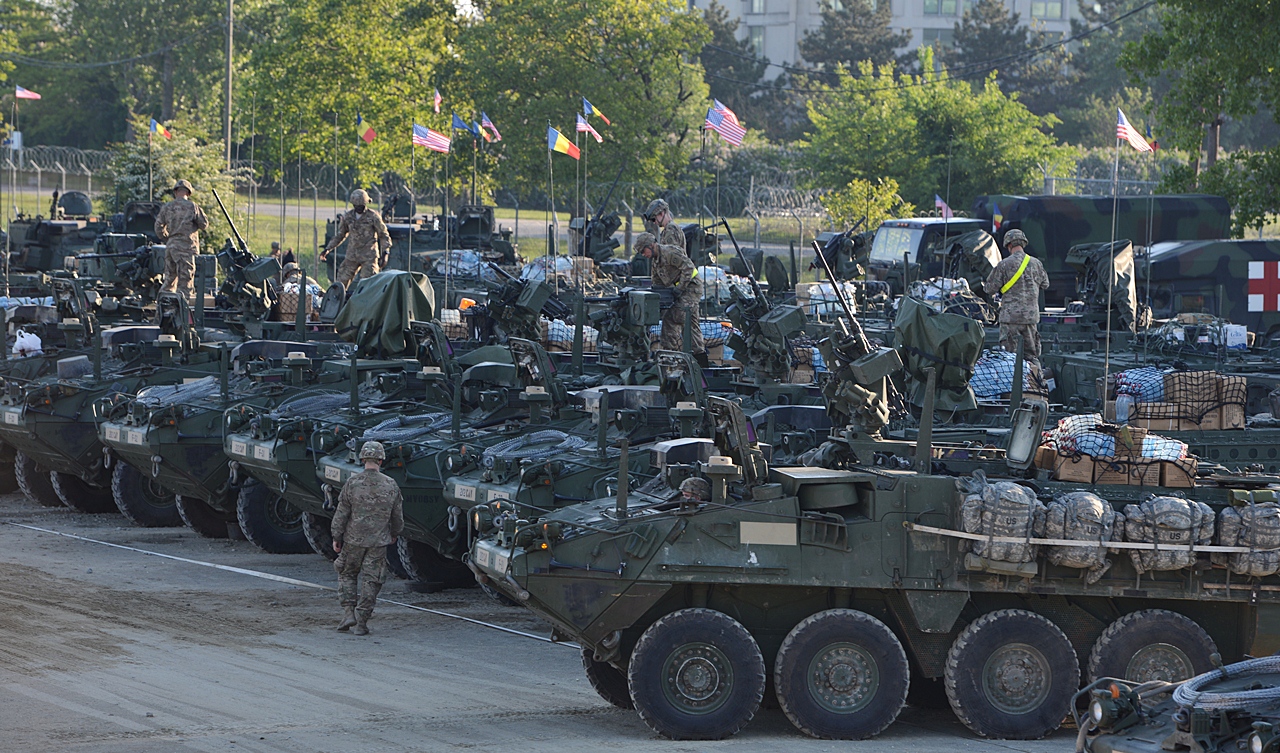 A US soldier waving to villagers: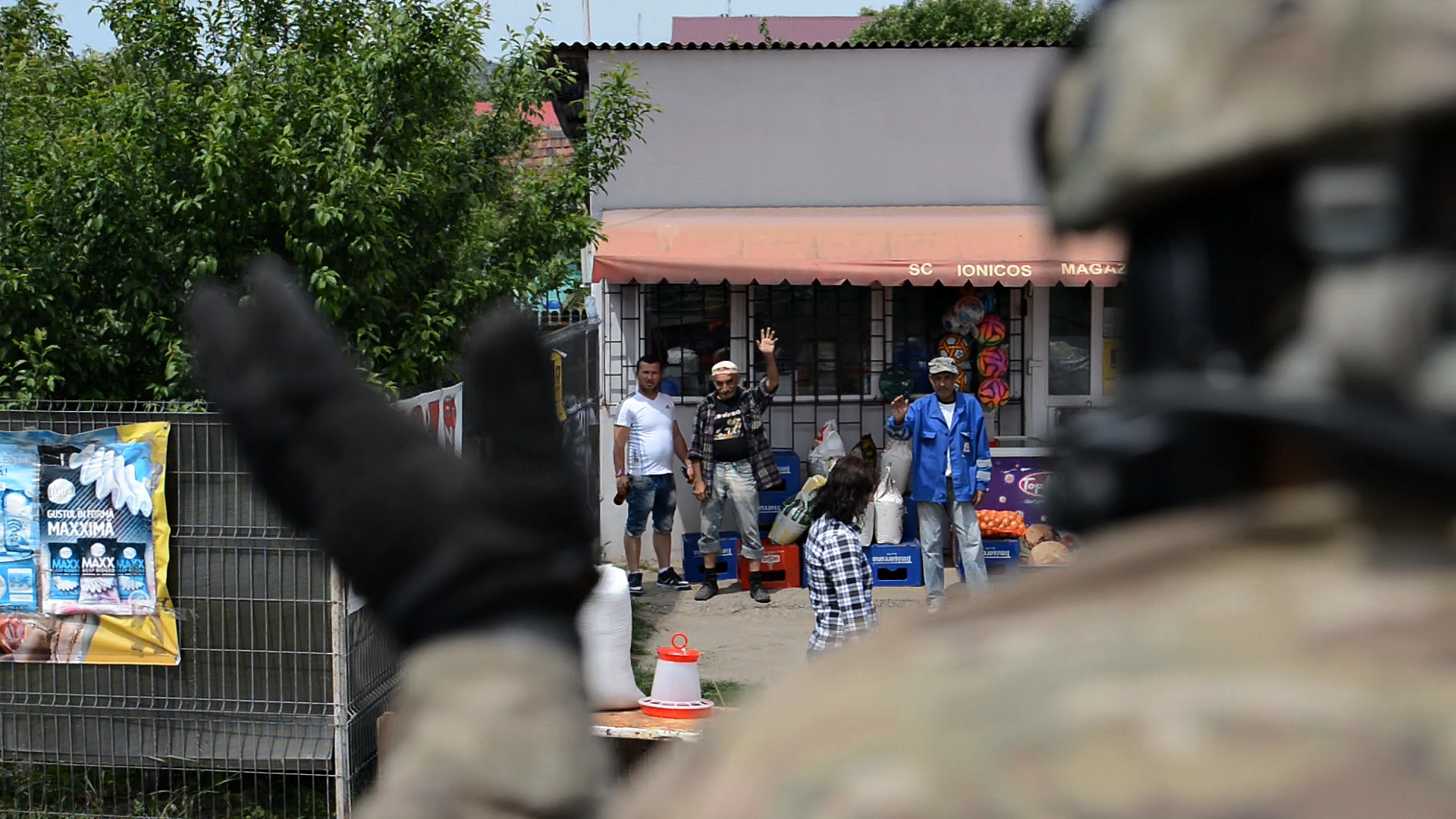 An Apache helicopter flying above the Stryker and Humvee vehicle convoy: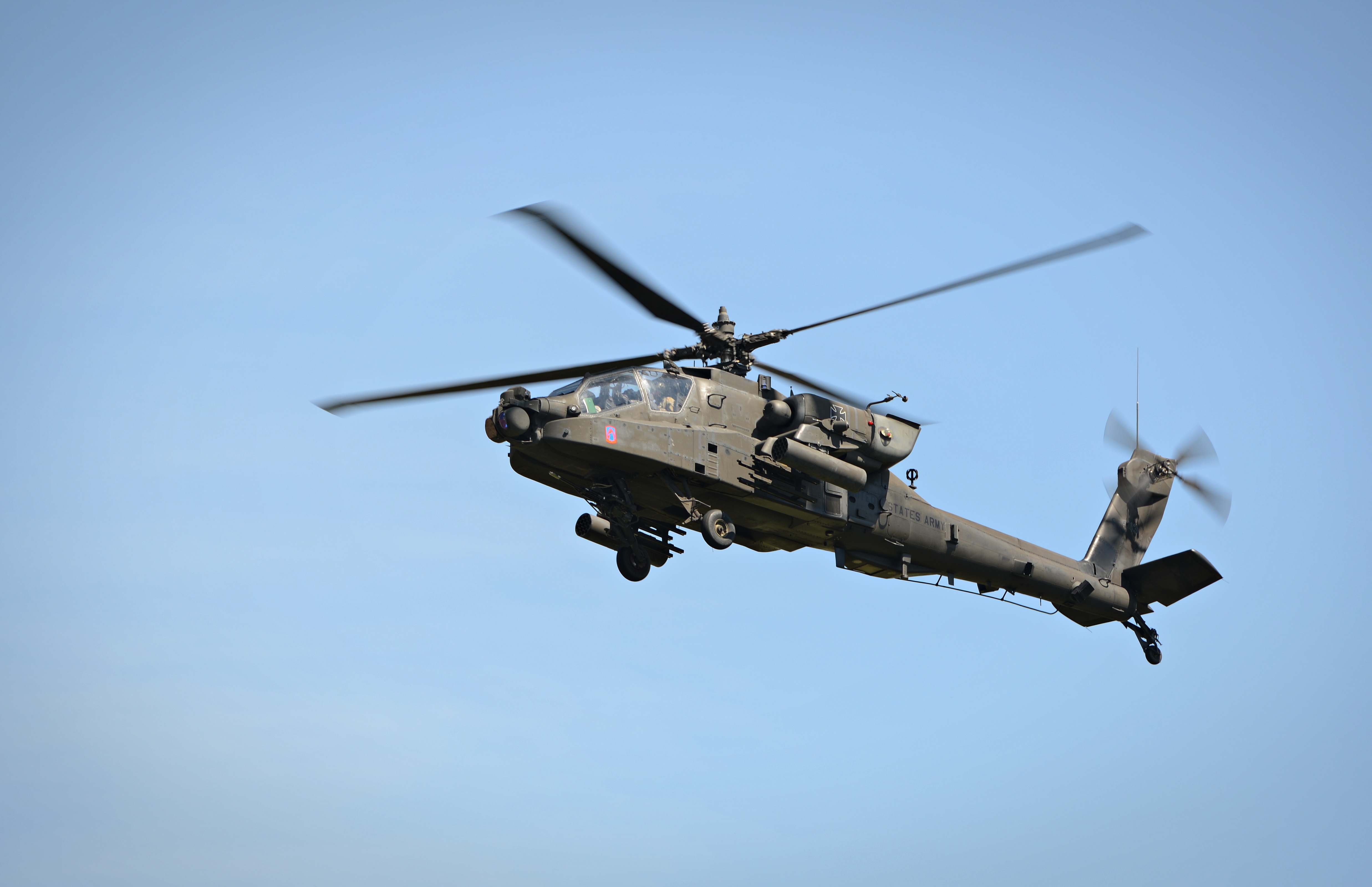 Villagers waving at passing troops: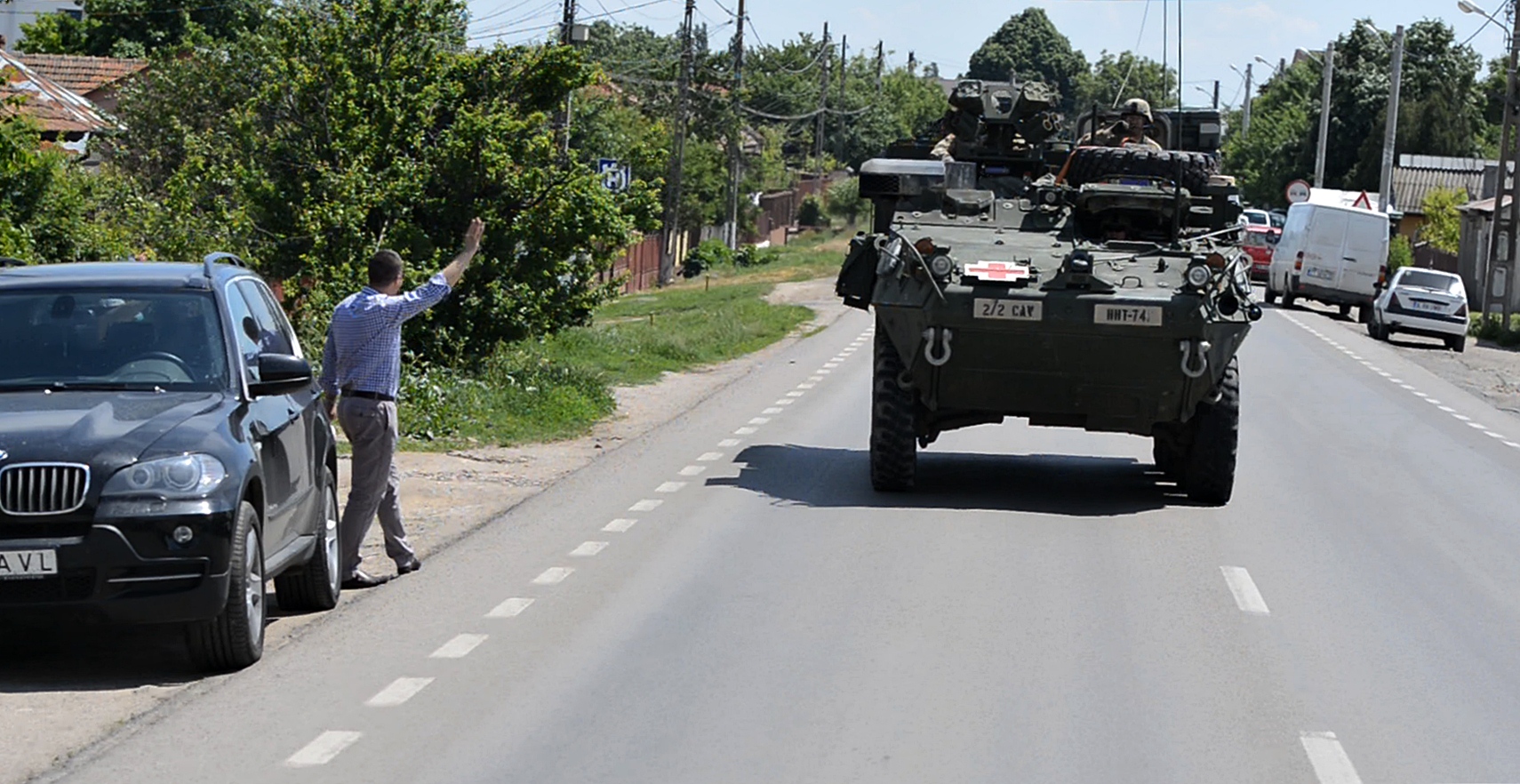 Apache helicopters above the armoured carrier convoy:
Apache helicopters above the vehicles after arrival in Ploiesti: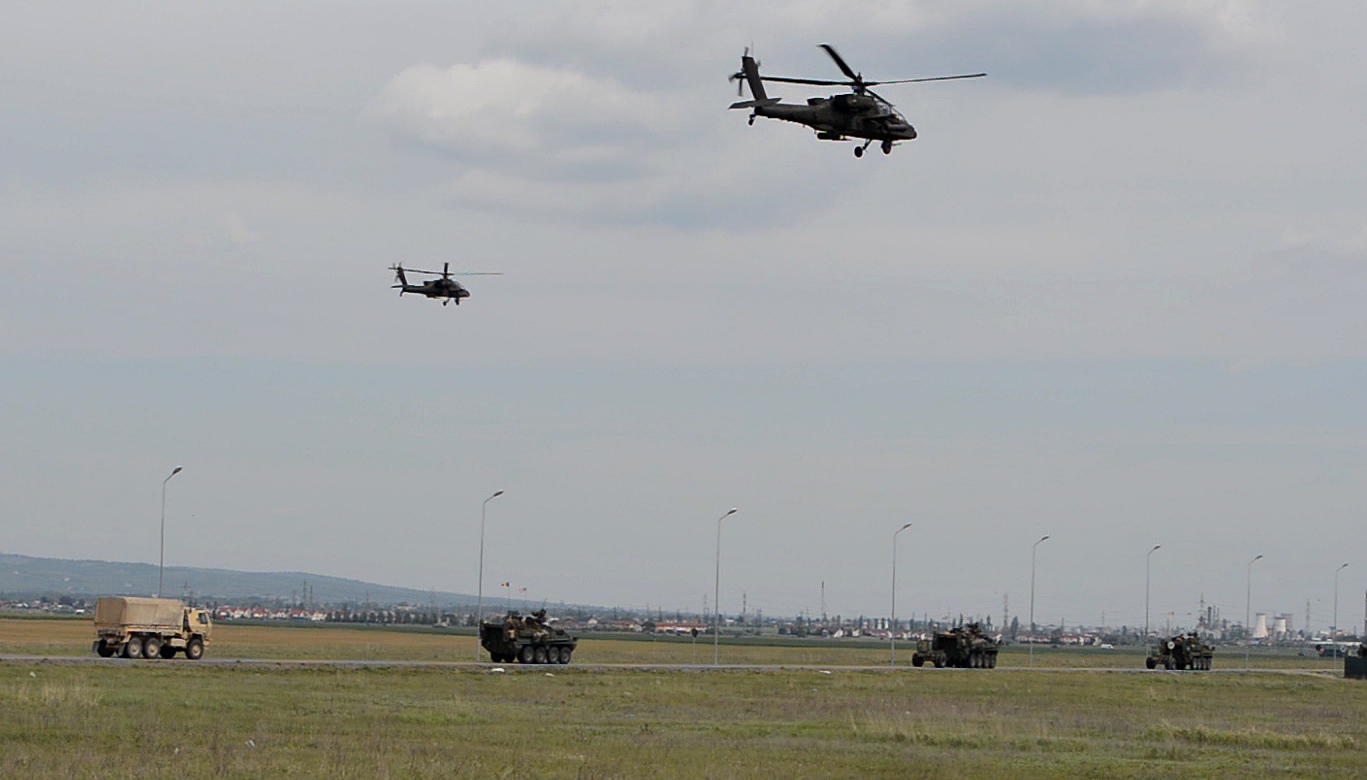 A Med-Evac Stryker vehicle tailing the convoy: